BunnyHUD is an overlay window application designed for macOS.
Download and Install BunnyHUD
Download the .tar.xz archive from the BunnyHUD repository:
https://github.com/marzent/Bunny-HUD/releases/latest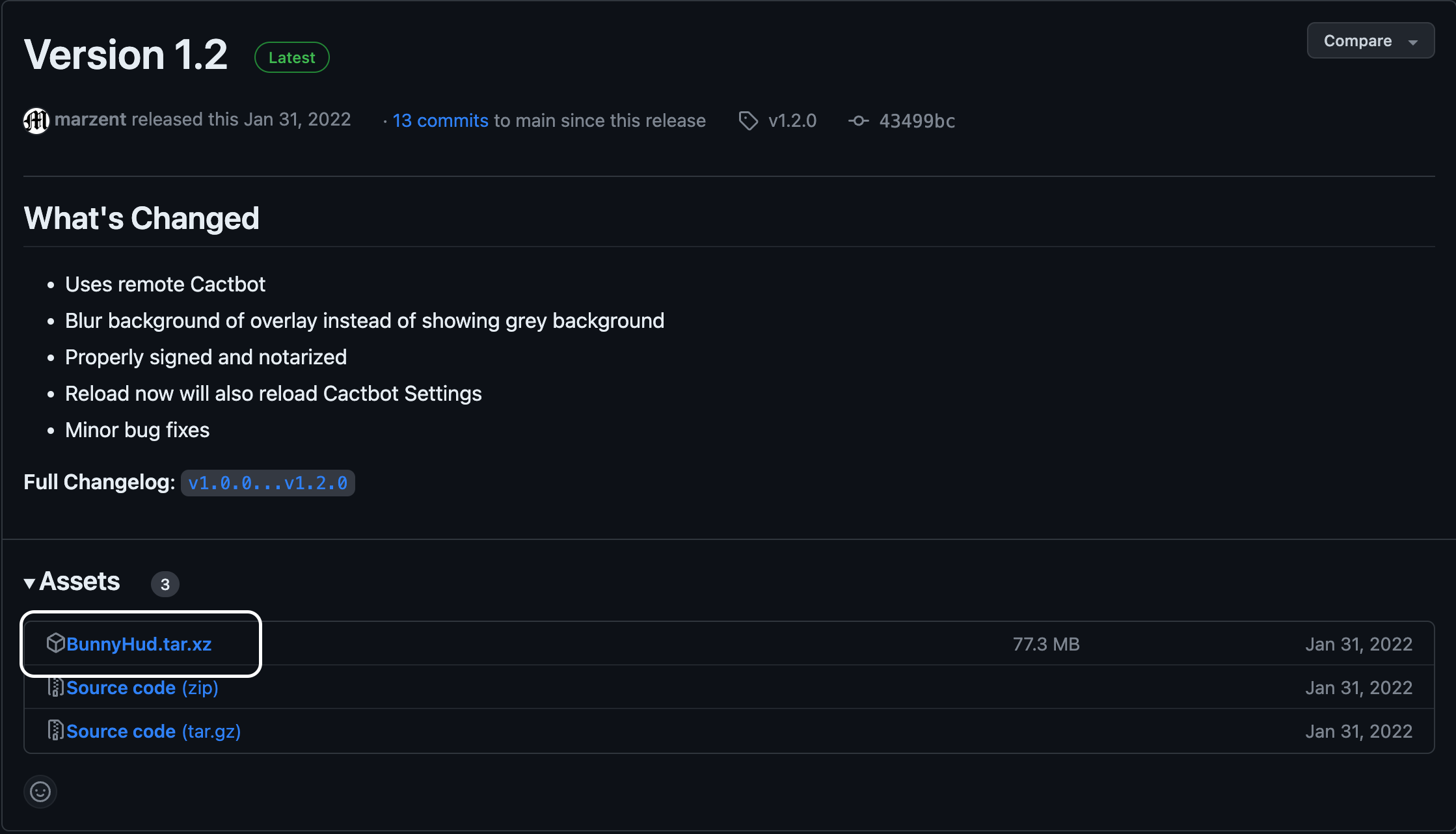 Double click the archive to extract it, then drag BunnyHUD.app to the Applications folder.
Overlay Configuration
Launch BunnyHUD.app.
Click the + icon in the top right of the window, then choose Add Overlay.
Choose an overlay from the list of presets, then click OK.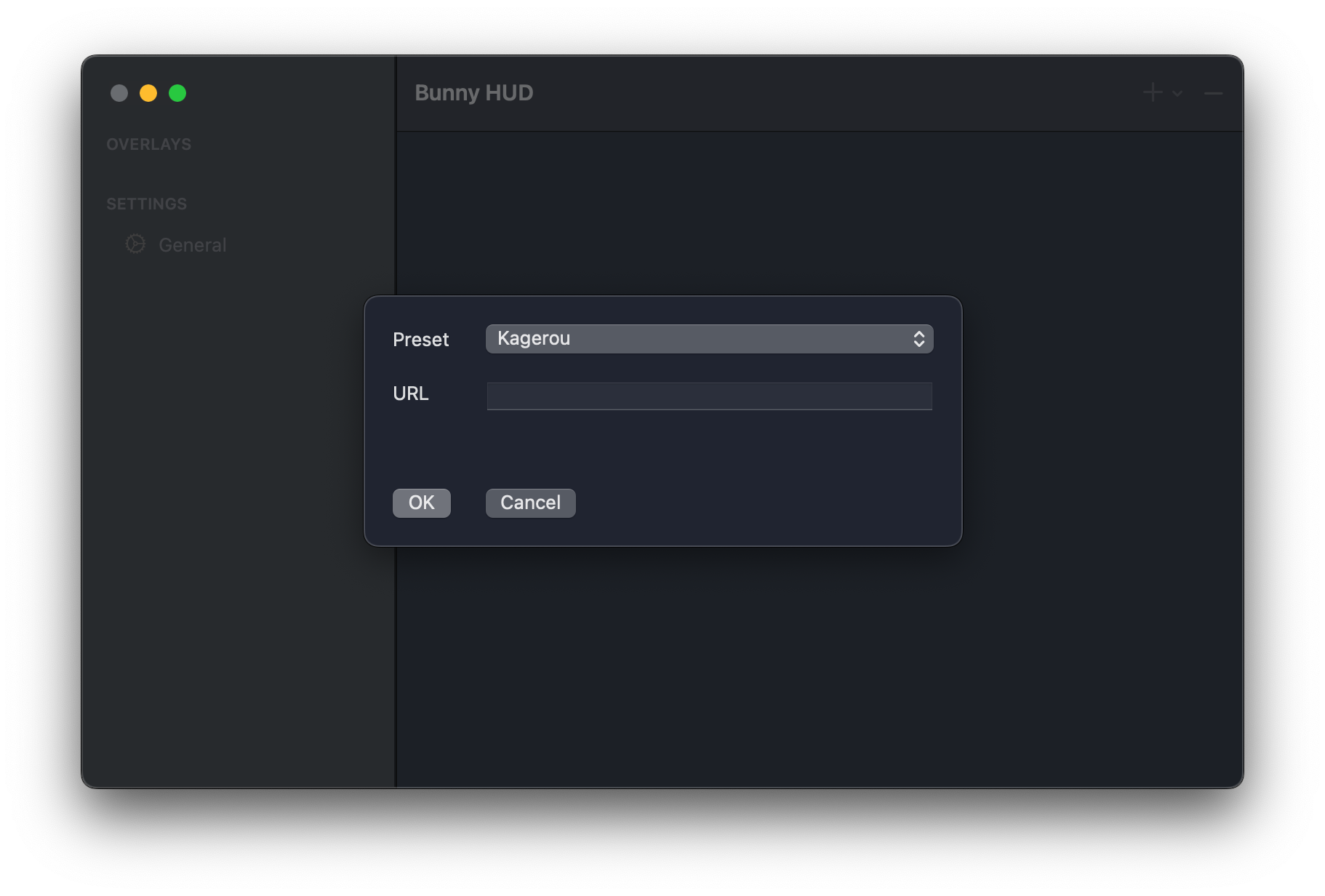 A new window should now appear with your configured overlay.
The overlay will start being populated with data automatically once IINACT is started.